About this Game
This is a simple, mobile-friendly, farming RPG game where you start a farm, fish, craft and explore the world of the game.
Site Updates
2021-06-21
:
AUTO-CRAFTING NOW AVAILABLE
- Auto-Crafting is now out of Beta Testing and available to everybody
- You must be Crafting Level 20 for the option to appear in your workshop
- Here is how the add-on works -->
Auto-Crafting
OTHER CHANGES
- By default, items sold at the Country Store now default the maximum you can buy based on your inventory cap.
- This did not affect seeds bought, just items like iron and bait, etc
- First 2 special colors are possible now in
Settings
NOW IN BETA TESTING
- Trout farm now produces bait: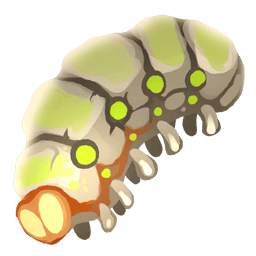 and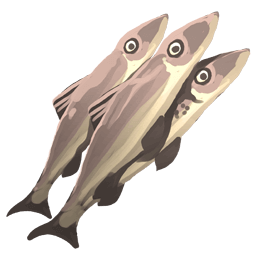 - Bait can be swapped when fishing -> look for the [swap] button
- Fishing Nets work like Lemonade, but for fishing
- Can be crafted or bought from flea market in Town
-
Farm Supply
perk to double Fishing Net effectiveness -> 5 to 10 caught at once
- It should be noted the bait saver perks work with the new baits too
- Fishing Nets do NOT increase fish caught counts (since they cannot miss)
TWINE, ROPE, NETS
- Based on early feedback from beta testing, I have adjusted the resources need to make twine
- Rope recipe also adjusted to use less twine
- I have also increased the drop rate of Straw, which is a component
2021-06-17
:
BETA TEST STATUS
- You can now become a beta tester via
Patreon
!
- You will be able to test new game features and more early before it goes out to everybody.
- The status is displayed on your profile here as well.
- The first high-level game roadmap has been posted for Patrons ->
[LINK]
SMALL UPDATES
- Auto-Crafting Building added to profiles
- Best Fishing Streak added to profiles
- Fishing look and feel tweaks
- Rope and Net items added
2021-06-16
:
SMALL UPDATES
- You can hide your online presence now under
Settings
- The bank includes a countdown to server reset so you can see when interest will occur.
- Level 63 Gold Cucumber has been added.
- When buying a cow or chicken they will get a default name now.
2021-06-15
:
ZERO TOLERANCE
- We strive to have a non-toxic community that is ok for most ages.
- Please note that there is a zero-tolerance policy on usernames/behavior/chat/etc that doesn't comply with the
Code of Conduct
and staff will enforce these rules.
- We are growing the staff team out to cover 24/7 because the game has grown so quickly
- Thank you for your patience as we set our policies and work to ensure the game is fun and non-toxic for all.
NEW STAFF (name pending)
- NA7E, Poseidon, Joker, Ronaia Ren and Apexius have joined Farm RPG Staff!
SMALL UPDATES:
- Help Needed list shows 'READY' by the ones you can complete
- Chicken Coop and Cow Pasture show countdown to when they produce again (at server reset US Central Midnight)
2021-06-14
:
SPECIAL HELP NEEDED REQUESTS
- The Help Needed system has been expanded to have Special Requests that can be scheduled for certain dates. This will allow us to have events and more as the game continues.
- To test it there is a special request this week that you can complete if you have a lemon.
SMALL UPDATES
- Speed tweak to harvesting individual crops
- Player profiles show if they are online or last time since being online now
- Requests Complete count added to profiles
- Wine Cellar back button fix
- Iced Tea can be gifted via mailboxes now
- Bank deposit/withdrawal all options added
- Workshop shows ON HAND / NEEDED now for each item you can craft
- Read about the
Townsfolk
NPCs
2021-06-13:
SMALL CHANGES
- Chicken Coop and Cow Pasture now show total production at the top
- Charters and Expeditions can now be run for up to 720 hours (30 days)
- A reminder icon for wine to be placed in the cellar is now visible
- Small bug fixes

BUYING GOLD VIA APPS
- In order to follow Apple/Google rules, I've removed the link to buy gold from the iOS/Android app.
- Real IAP options will be added to the apps in a future update.

2021-06-12:
DRINK ICED TEA
- There is a new drink you can buy at the Flea Market called Iced Tea for 10 Gold
- If you get one and drink it while fishing you can reset your streak to your best in that fishing location. It will show up if your streak is less than your current best.
- This is a consumable item just like Grape Juice, but you can use more than one Iced Tea per day
- Also, you will be able to get an Iced Tea from a quest

2021-06-11:
SMALL FIXES
- Fixed a flicker on harvesting crops in dark mode
- There are many new quests available
- The Farm Pond has a small chance (10%) when catching a fish that your stamina will refill by 1

2021-06-10:
QUITE A BIT NEW
- There are 4 new perks to help you earn more fishing, farming, crafting and exploring XP
- There are 4 new farm supply perks that can also help your XP gains
- The Ember Lagoon is now reachable if you have an Inferno Sphere
- There are about 10 new items in the game, some for Quests and some for Ember Lagoon

QUEST SYSTEM IS LIVE
- The new quest system is live! Look for 'Help Needed' to see available quests
- They appear as you level up in different skills and offer pretty good rewards for a lot of items that haven't had a use until now
- There are a number of items that are only obtainable through quests also
- Expect many more quests to appear in the coming days!

2021-06-09:
SMALL FIXES:
- You can post items in chat by doing ((ITEM NAME)) and it will show the item art and link to it
- Chat username mentions improved some so that you can just do @username unless the username has a space in it, then you have to do @username:
- Chat length increased slightly
- Fishing on dark mode is not quite as jarring now. Clear cache, reload game for the change.
- Online list is now a collapsible list

2021-06-08
:
BUG FIXES:
- Renaming a cow no longer resets level / XP
- Fixed Town Hall link to
Feedback
STEAK BUY/SELL HISTORY
- You can now click 'View History' next to Steaks Owned to see your buy/sell history (as of 6/6/2021)
- This history also includes Average Buy / Sell Price to help you
2021-06-07:
SMALL CHANGES:
- When you buy seeds now, the quantity defaults to the number of farm plots you have
- Runestones are now locked when you acquire them

2021-06-06:
SMALL CHANGES:
- New icon to alert you to pet your chickens each day if you haven't done so
- Sturdy Shield crafting cost increased to 500 Silver
- Lock / Unlock all now only affects items you have at least 1 of
- Chat arrows should appear on dark mode now
- I am now logging steak market buy/sell per user. Soon you will be able to see your history.

PET YOUR COWS DAILY
- This works just like Chickens. You can now pet your cows daily to give them XP and level them up. They produce more milk daily as they level up. There's an achievement and a Farm Supply perk to pet them all at once.

NEW ITEMS AND FISH
- 4 items and 2 fish have been added. They don't have much purpose yet except to be sold, but will have use in the future

2021-06-05
:
BACK TO UPDATES:
- Fishing Streaks now give you a bonus to the Fishing XP the higher you get them in each area. Example: 500 streak addes 50% more XP to your fishing skill. Active streak, not your best is what counts. The max is +100% at 1000 streak.
NEW FEEDBACK SYSTEM
Take a look at the Farm RPG Kampsite to submit and vote for features. Be sure to read through the ideas before you submit to see if yours has already been submitted. Here is the link:
[LINK]
2021-05-27
:
CODE OF CONDUCT UPDATED
- The
Code of Conduct
has been updated with a new policy on botting, scripting, macros, etc. - Small farming bug fix
- Achievement added for getting 10 Runestones (worth 100 Gold)
- Strange Letter item added (TBD)
2021-05-26:
- Fishing split off from Exploring to make that cleaner
- Silver cost added to Craftable Items List in Museum
- Workshop Art removed from the top of Workshop to give you more space
- New Players Today list added just under Online Now. Welcome them with an apple!
- New Farm Supply Perk to make Lemonade drop 10 items at a time

2021-05-24
:
NEW FARMHOUSE ADDITION
- You can add a farmhouse now on your farm at Farming 30 and Exploring 30.
- In the farmhouse you can rest once per day to increase your MAX stamina by 1.
- There is a new Farm Supply Perk (Mattress Pad) that will make resting increase your max by 2.
- There is a new achievement for building the Farmhouse worth 10 gold also
GOLDEN CROPS
- There are 3 new Golden Crops that start at farming level 53. They take the same amount of time as their non-golden version, but the xp/silver is 2x so on the road to level 99 they will help you greatly.
OTHER TWEAKS - Tables in the
Library
now look better on light or dark theme
- Tables in the
Library
now work better on mobile devices
- 5 new items have been added
2021-05-21:
RUNESTONES:
- There are now 10 Runestones hidden around the game. You can get them from farming, fishing or exploring currently. If you get one, even if you sell it, it will show on your profile as being found.
- There is an Achievement for getting any Runestone that will reward you with 10 Gold.
- Ultimately, there are 20 Runestones (only 10 active) and eventually when you get them all something cool will happen. More on that later.

2021-05-20:
BETTER MARKET SELLING OPTIONS
- You can lock items at the Market now to keep them from being sold. The system remembers this too even if you get more items of that kind.
- Included with this are options to lock/unlock all at once. Sell All Unlocked, Sell All Fish and Sell All Crops take the lock into account also.

SMALL TWEAKS
- Apples restore 15 stamina consistently now.
- Apples, OJ and Lemonade all give Exploring XP now.
- 'Bait Saver' Perks cost lowered a lot. If you have unlocked these when you go to perks it will work itself out, but you might have to go to perks, go somewhere else and back to perks.
- Everybody's perk reset count has been reset to 0
- The first perk reset is now free and then it goes up by 5 gold each time
- Tweaks to fishing timing and maybe a fix for the caught fish end streak bug
- Location Info now only shows the item if you have gotten the item. This is so that I can actually put secret items into the game without everybody figuring them all out.

2021-05-19:
INAUGURAL MEMBER FIXED
My bad here, I had the wrong date, so now if you joined on May 12 or before you get the emblem on your profile. Thanks to the few that wrote me to let me know of my mistake.
2021-05-18:
MOSTLY SMALL CHANGES
- New Skill XP bars added to farming, fishing, crafting and exploring
- Profiles cleaned up a bit at the top
- Inaugural Member status added to profiles if you joined anytime before May 1
- New Craftable Item list at Museum
- Small fixes here and there

2021-05-17
:
POST OFFICE AND MAILBOXES
- Certain items can be given to other players now through the new Mailbox System and Post Office in Town.
- To give items, go to a player profile and hit Mailbox at the top. You are giving 1 of the item you select to the player until their mailbox is full.
- To check items given to you, go to Town to the Post Office.
- Also there are more options when you buy Gold at the
Bank
now.
- Fishing Streaks added along with 2 new achievements
- Bug fixes.
EXPLORE LEVEL 50 LOCATION
- The Level 50 location has been added along with some new items to find and craft.
- A lot of this is foundational stuff for the 2nd phase of the game. There are items you have probably seen that don't have any use yet, but they will in time.
WHAT IS COMING NEXT
At this point, most of the 'farm' part of Farm RPG is complete. There's a lot to do up to level 50 farming, fishing & exploring. Crafting still has a ways to go, but it is going to get better each week. However, there's a 2nd side of the game that I'm working on that really takes place after level 50 in your main skills. I'd love to share the details, but I'm not ready yet. Keep farming!
2021-05-16:
GAME IMAGE SIZE REDUCED
Every game image has been redone to be smaller in size. Around 272 images that used to be 30 megs is now only 5 megs or so. This should help with game speed and bandwidth.
2021-05-13:
EXPLORE DROPS INCREASED
- Each explore location has a higher drop rate for items now.
- Some explore dialogue has been updated.
- Crafting XP increased slightly
- Town Hall added
- Steak Price History added

2021-05-12:
LAUNCH DAY!
- We are officially live! This is basically 1.0 of Farm RPG and a lot more promotion will start taking place to get the player-base built up. Thanks to everybody that has been here for a few weeks play-testing and helping me get the game ready to go.
- Could be lag and high load today as I work to optimize more people playing at once.

LAUNCH DAY EMBLEM / MARK
I don't have it setup yet, but if you joined today or before today, in the near future you will have a mark or something on your profile showing that you are a Day 1 Player. Details soon!